COMM391 Section 203 Phase 6
by
Kafui Monu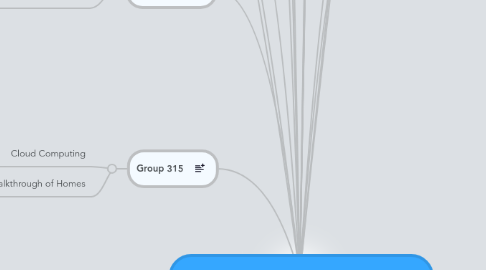 0.0
stars -
0
reviews range from
0
to
5
For DataMed we are planning to implement Electronic Health Records (EHR) and an online scheduling system, which will reduce the workload of reception employees and will facilitate the consultation process with our doctors. Initial employee training will be required to operate these new systems.
Since this system provides a standards-based specification to share documents as well as images of patient electronic health records between multiple locations. This saves a lot of time for the receptionists as they don't have to call other clinics to obtain patient records, x-rays, health needs etc. They are quickly able to access it all electronically. (This also in-turn cuts down cost for the doctor, because he doesn't have to hire a lot of receptionists)
Group 301
Recommendation Agents
Will the technology you plan to implement in your company change the way employees do their work? How?
Group 305
MoveIT
Group 306
-Customer profiles and job-order profiles
-Training manual/ incident database
-Equipment profiles
-Storage space tracking
-Historical route data
-Trend analysis for hiring
Group 307
VAnalyst
Group 316
Exceptional You've covered training, changes in roles, new hires needed and employee reactions to the system. The security part wasn't too related to the question but it is important to consider for your project and is relevant to phase six. Good work.
The technolog we plan to implement will change the way employees work in several ways. With the matching system implemented for CW, employees have to (1) look after the database by continously updating and verifying data. Especially new employees will require extra focus. Since data is entered without verification, CW operators will have to follow up with employers during the first placement to adjust data in a way such that it reflects their true abilities. (2) Employees will need to work more closely with IT and use the information (such as matches & performance) to make it easily understandable in the context of employers needs and employees wants. The system will make employees shift from a solely "self service" company to a recommender system. (3) Since the system automates a lot of things, employees will have the chance to work more closely with employees/ers which increases the personal aspect of CW as a hiring agency. The system will require training of employees which imposes costs. On the other hand, the system enables more customers to hire CW. Also, employees will be able to focus on matching instead of simply collecting data. A drawback from the system is that reliability is increased. This means, that several security backups have to be performed. Further, an emergency vehicle has to be implemented and employees need to know how to handle smaller incidents. Also, a permanent IT person has to be employed, increasing costs further. However, the increased revenue as mentioned will more than offset this cost. A similar system has been established by Gulp.de and it works fine. Therefore we are confident that employees will be able to execute the changes.
Group 317
Good+ Very good points in regards to your computerized systems, especially about employee's reception of the new technology. The RFID technology is confusing. How would tracking the truck make an employee's job easier? As a small moving company, probably local only, that doesn't lend trucks out, who would need to know where the trucks are? Won't the customer be travelling with the movers?
Will the technology you plan to implement in your company change the way employees do their work? How?
RFID Tags on Trucks
New Computerized Systems
Group 318
Good+ Will you have to pay your receptionists more now that they need to know how to use a computer system? What about training for receptionists and doctors? I like that you have included real cases and you've considered many different aspects of the technology's impact. You should address the two points above as well.
DataMed: Will the technology you plan to implement in your company change the way employees do their work? How?
Group 319
Missing
Group 320
Exceptional- If the realtors do need training, you should consider that and the costs associated. Otherwise, your assumptions make sense and you raise some valid points.
e-Commerce Portal
Recommendation Agents
Group 315
Adequate Very basic consideration, mostly about the functional changes in the employees work. Try to think more from the employee's perspective and consider how you would react if these changes were enacted at your company. Would you fight them? Would you demand higher compensation? Good points about training however.
Cloud Computing
Video Walkthrough of Homes
Group 314
Adequate The focus of the question was really just the "fleshware". Stick to how it will affect your employees and try to think of all of the components of your business, not just the operational areas.
GROUP 314 The technology that we are going to implement will facilitate our employees work. Not many technologies will be used by employees, but the inventory tracking system (scanners, barcodes) that is used for analysis will simplify processes on a management level. We are trying to introduce a just-in-time system for our products order, in which our inventory tracking system is extremely important. We will have a specific minimum amount of product, and when inventory reaches this level, an order would automatically be sent. The Good Foods Guru will have a simplified task. We would be reducing the time needed to count inventory because of the inventory tracking system . The work of our employees will slightly be reduced, the old tasks will remain the same, enriched by our soft and hardware.
Group 313
Good You've considered your older doctors' resistance to moving to an online technology but haven't really offered an argument to convince them to make the switch. Just forcing it upon them because it is better for the business isn't going to be very popular. Try to find something that will persuade the doctors to put in the effort to make the switch for their patients.
Yes, the technology we plan to implement for DataMed will change the way our employees do their work. Instead of the traditional paperworks and mountains of documentation, we will be storing all of our patients' information and others online through the use of computers. We recognize that the mean of age for doctors are relatively high when compared to the age of computer users. Thus, our doctors will require the need to be trained on how to move away from the paper and pen and start using the computers. Also, our technology will cause us to begin hiring from a pool of younger doctors who are more technologically savvy and will be able to use the IT database more easily. While the learning curve may be steep at the start, we believe that the future economical and technological benefits will outweigh the costs incurred by the learning curve
Group 312
Exceptional- Good points, but you have to convince the employees that contributing to the kiosk is beneficial for them as well. How would you convince an employee that isn't necessarily creative or passionate about educating people about organics to contribute?
One of the key technologies we plan to implement is our "Health-U-Cation" touch screen kiosks in our produce, dairy and meat departments. Part of our value proposition is to better educate and delight the customer while shopping at Good Foods. "Health-U-Cation" does that by bringing forward true nutrition facts, origin, interesting facts, and relevant recipes by simply scanning a barcode or by entering keywords. These machines were not meant to replace our knowledgeable in-store staff, but to shift the use of their knowledge in constant updates and content-generation for our kiosks. Our staff will be designated to generate quality recipes, write articles and meticulously update origin and nutrition facts regarding our ever-changing product lines. (The content we generate for our kiosks is directly tied to our online web community as well). We believe this will keep our staff empowered, self-managed and allow them a place to channel their passion and creativity.
Group 311
Missing
Group 308
The RFID binning technology we plan to implement will not drasticly change the way our employees work but it will slightly alter some of their current processes. For example, we will need extra staff at the warhouse who can separate items from suppliers into bins and input data from suppliers. This will however reduce the number of staff we will need at our store locations because the pre assembled bins can be easily placed on shelves, and inventory counts will be far more efficient.
Our binning technology will also require further training of our employees, as to how to use the RIFD scanners, and the appropriate methods for organizing the bins, to optomize space and effiencey
Finally the way our employees manage their time will be very different. With less time spent restocking shelves our store employees will have more time to devote to customers there by changing the day to day demands on our employees. In addition, employees will find their positions more specialized as our supply chain becomes more efficient and the roles change from general stocking to very specific roles within that system. All in all these are small changes to management that our employees will easily adapt to
Group 309
VanRealty
Group 310
VAnalyst
Group 304
City Workforce
Group 303
Technology: RFID chips in membership cards
Group 302
e-commerce
cloud computing
virtual house tours
New node
New node