SOLUTIONS
by Vonna Verra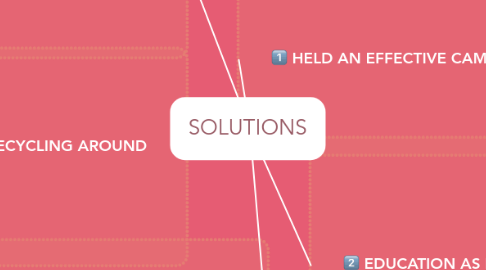 1. HELD AN EFFECTIVE CAMPAIGN
1.1. - Organizing a joint campaign by involving all faculty in UMS. Inclusive campaign awareness will be helpful in spreading the importance of cleanliness. people will start to adapt cleaning their surrounding as their responsibilities.
2. EDUCATION AS LEVERAGE
2.1. -- Lecturer in college should carry the responsibilities of making their students to be aware of the importance of cleanliness in their lives and in the greater good. Environmental education introduced to students as a compulsory subject. A further step can be designing curriculum to foster awareness or conducting academic programs so that knowledge about nature and surrounding environment can be obtained.
3. ORGANIZE A COMMUNAL EVENT
3.1. - Organize a communal work event among students in each faculty. include interesting programs in order to encourage students to participate the event. The concept of the event is to raise awareness among students about the cleanliness around campus.
4. PRACTICE RECYCLING AROUND CAMPUS
4.1. - Practicing the 3R concept in all faculty in UMS. By preparing the 3R dustbin or recycling dustbin in faculty, students will automatically throw their rubbish according;y. There will be enough dustbin for all kind of rubbish such as plastic, paper and glass. There will be no loaded dustbin and rubbish around the campus.
5. CLEANLINESS INCENTIVES
5.1. - Implement cleanliness incentive to promote a cleaner environment in UMS campus. Providing incentive such as college and monetary benefit for students. Students will be more invested in cleaning when there are reward for their efforts.