My customer = A student
by Paul GAGNOLET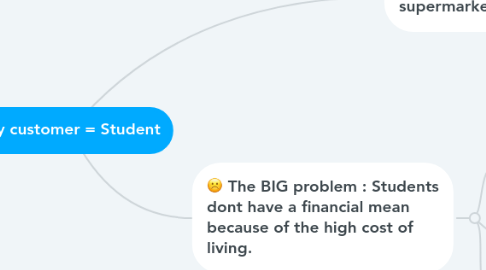 1. He would like to receive daily discounts in restaurants or in different supermarkets to save money.
2. The BIG problem : All student haveIn general students do not have very large financial means because of the high cost of living.
2.1. Value proposition 1
2.2. Value proposition 2
2.2.1. Our client is very concerned about the money he spends during these various consumptions an indicator of the money he has saved could reassure him.
2.3. Value proposition 3
2.3.1. In addition to being able to save money he will be able to be in contact with other students and to do activities at lower costs.