How to Build an Efficient Schedule As a Freelancer
by Danny Forest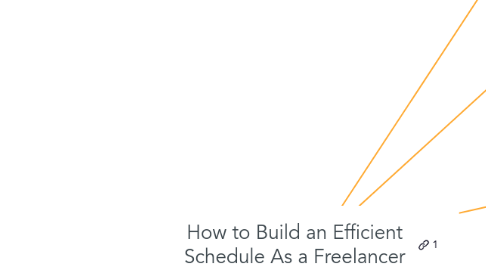 1. Figure out your task pool
1.1. Know what do you need a schedule for
1.2. Clarify every bit of task of yours first.
2. Split your tasks into different categories
2.1. The most obvious groups are one-time and recurring tasks.
2.2. But that's not the only category you might split them onto.
3. Make space for the personal stuff
3.1. Build a schedule around them.
3.2. If you aren't happy — you will be non-efficient.
3.3. And if you won't be efficient — you'll become even more unhappy, realizing that your freelance dream not working out.
4. Leave room for emergency tasks
4.1. There will be a lot of random things popping out in your way, so avoid the anxiety
5. Run it in a test mode before sticking to it
5.1. Give your updated schedule a week or two just to see if everything is working out
5.2. Don't try to force yourself
5.3. Make changes one by one and if something doesn't fit — just try to rearrange it.
5.4. A perfect schedule is one that is simultaneously efficient and comfortable to stick to.
5.5. Make some calibrations along the way.