SELLING TECHNIQUES USED BY RETAILERS
by Pau Espino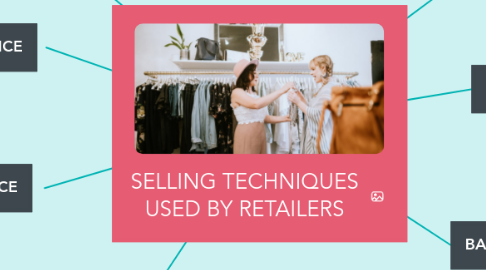 1. BRANDING
1.1. putting a trade mark or name on a product to distinguish it from other manufacturer`s product.
2. LOGOS
2.1. These are small images, emblems, symbols, or masks used to promote public recognition of a company or organisation.
3. PACKAGING
3.1. most products are pre-packaged by the manufacturer, wholesaler or retailer before sale. Retailers may repackage goods purchased. Product presentation and packaging design have become crucial parts of retailing marketing.
4. SELF-SERVICE
4.1. refers to the "do-it-yourself" shopping. Customers select what they want, place items in a basket or trolley and make one payment for all purchases at the checkouts near the exit.
5. AFTER SALES SERVICE
5.1. This relates to services available to a customer after the purchase of a product, It may include installing a television, fitting a carpet, delivery of bulky items or maintaining and repairing products such as cars and motorbikes.
6. BAR ENCODING
6.1. Many goods sold today have bar codes on their labels. Bar codes are a set of black parallel lines of varying widths with accompanying numbers underneath (usually 13 digits). They give information about the goods such as country of origin, the manufacturer's name or brand and the price.
7. ELECTRONIC POINT OF SALE
7.1. Electronic Point of Sale is a computerized system that performs all the tasks of a store checkout counter. The electronic till enables bar codes to be passed through a laser beam and read by a computer. It allows payment by credit or debit card, verifies transactions and produces itemized receipts