Reading Isn't the Panacea to a Lack of Knowledge
by Danny Forest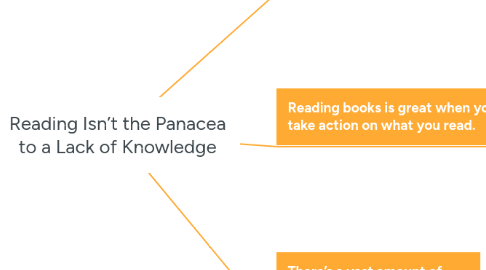 1. Is it possible for a writer not to read? Yup!
1.1. Write from your life experiences
1.2. Make sure the content is good and authentic even if the words or syntax is not great
1.3. People care for the content, especially people with English as their second language.
2. Reading books is great when you take action on what you read.
2.1. We retain at most 10% of what you read.
2.2. Put it into practice, and you can easily increase that to 50%.
2.3. Teach it, and you'll increase it to 90%.
3. There's a vast amount of knowledge you can get from experience!
3.1. Go out there and live if you don't like reading books
3.2. Experience what life has to offer.
3.3. You'll fall on your ass many times in the process. That's what they call learning.
3.4. Incorporate books into your practice, but it never needs to be the center of your knowledge acquisition.