LinkedIN Learning : Customer Experience
by Stuart, Lindsey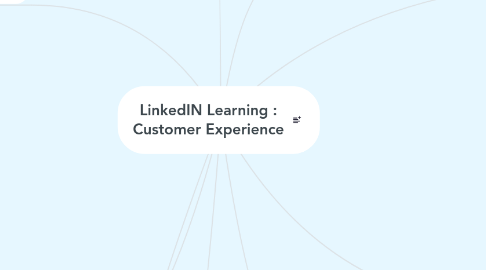 1. My key takes were to go beyond customer experience to build lasting relationships and meaningful interactions with all clients. Key piece of information was Breadth: Wide choice of options ie Value Connected Respected and Confident. Depth: YTS Relevant to client. Consistency: All team are offering Clinique expectation of great behaviour.
2. The Customer experience- The relationship we build with our clients by going beyond their expectations to create consistent meaningful interactions My biggest take-outs: The 4 components of customer experience- Archetypes Activities Interactions Principals
3. My key takes from this course which I feel backs into out simply amazing service VCRC, are the key components; Archetypes- OCT is a great platform looking at our behaviour/ attitude using the relevant buttons I.e. VIP search for upcoming launches/ promotions. Activities- Clinique Cares. Listening to what our clients have to say and their feedback from their point of view, allowing us to strengthen each client experience. Interactions- sharing a consistent message with the team in alignment with the brands vision so we can engage with our clients through our Instagram stories, skin schools merchandising etc. Principles- building the teams individuals strengths embracing their quality so we deliver a meaningful experience with our clients, to keep them connected, respected, valued and confident.
4. Loved this course! Really links in to our key values! Creating a meaningful and long term relationship is is showing our heritage as we do every single day on counter! This is replicated by our teams through our leadership! The loyalty part I find clients are so drawn to individual retailers- and super loyal to specific products - this can be enhanced through skin school, offering are most loyal clients a update version of our brand adding to our heritage! Feel like my consultants enjoy teaching clients new things- and i encourage them to share the best wow now tips with new and existing products. I feel as a brand we do a amazing job of understanding and appreciating our clients - especially during gift, when we thank everyone of them for shopping with us always and this is their treat! This is now backed up by Clinique cares supporting our experience principles, and our engagement with our clients. When looking at archetypes, capturing clients actions from their point of view echos are productivity at the door focus of a customer journey. Feel like this session links in well with we love retail also, especially leading every day change module - ensuring our teams are as engaged with this customer journey as we are. Loved this one!
5. I Completed customer experience. Great course let's you see how important it is to consistently keep in touch with clients. Using tools like OCT offering every client YTS, now wows. Medallia is so important because let's the client tell us what they think or want
6. My key takes on this course Archetypes inspired- plan-review-explore-experience. Being consistent across any brand is so important , weather they shop in London to Cambridge we need to be consistent. Building relationship over time trust . B-Breath - our relationship with our consumers D- Depth freedom to look at our products C- consistent which gives us opportunity to develop and grow .
7. Very in depth information....really makes you think about "experience" in a different light Key takes - Follow Customers Needs with a "Why"... - See the journey from your clients perspective - Be consistent. The last one my light bulb moment...especially re: social media interactions.
8. To build loyalty with your customer their experience on counter needs to do more than meet their expectations. Archetypes: Building loyal clients through care calls, OCT capture rate, Bookings for new launches. Activities: What we can offer each individual client across their end to end experience. You/We Time Service, Future Booking, Samples Interactions: Staying connected not only during on counter visits but through Instagram and Facebook Principles: Ensuring consistency with whole team. Relationship Framework: Breadth: Amount of YTS, Care Calls, Sampling conducted Depth: How the customer feels through Clinique Cares and return visits Consistency: Maintaining high level of individual service to each client
9. To build the client relationships on counter is always stronger than just giving service. Medallia is a great way to look at the consistency of the service and feedback 😁 To hit the mark on all 3 factors will keep business successful and relevant. 1. Breath- personal relationship you create supporting the client with there desires 2. Dept- to transcend the relationship beyond something we would consider just service. 3. Consistency- referring to the connections cohesiveness of the brand through interactions we create with clients. Taken a lot away from this particular course it was great to look at it through other brands eyes aswell.