3D Mundos Virtuales
by
Igor Ellakuria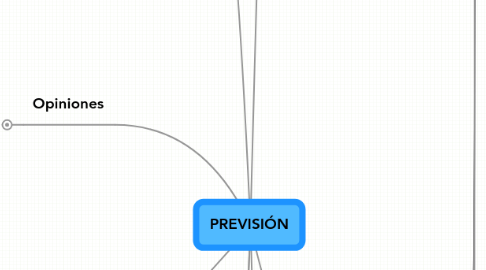 0.0
stars -
0
reviews range from
0
to
5
3D Mundos Virtuales
Oferentes
Idiomas
Universdad
Servicios
Tecnología
Sistemas estereoscópicos
Sistemas panorámicos
Realidad aumentada
Pantallas táctiles gigantes
Hapticos
Untitled
Club Penguin From Wikipedia, the free encyclopedia Developer(s) Club Penguin Entertainment (formerly New Horizon Interactive) Publisher(s) Disney Engine Adobe Flash Platform(s) Online Release date(s) October 24, 2005 Genre(s) MMORPG Mode(s) Multiplayer Media Web interface Input methods Keyboard, Mouse Club Penguin is an MMORPGinvolving a virtual worldcontaining a range of online gamesand activities, developed by Club Penguin Entertainment (formerly New Horizon Interactive). Using cartoon penguins as avatars, players waddle around, chat, play minigamesand participate in other activities with one another in a snow-covered virtual world. After beta- testing, Club Penguin was made available to the general public on October 24, 2005[1]and has since expanded into a large online community— growing to the extent that by late 2007, it was claimed that Club Penguin had over 12 million user accounts.[2]While free memberships are available, revenue is predominantly raised through paid memberships which allow players to access a range of additional features, (such as the ability to purchase virtual clothing, furniture and "pets" for their penguins through the use of in-gamecurrency).[3]The success of Club Penguin led to New Horizon being purchased by The Walt Disney Companyin August 2007 for the sum of $350 million, with an additional $350 million in bonuses should specific targets be met by 2009.[2] The game is designed for children between the ages of 6 and 14 years old.[4]Thus a major focus of the developers has been on child safety,[5]with a number of features introduced to the game to facilitate this — including offering an "Ultimate Safe Chat" mode, whereby users select their comments from a menu; filteringthat prevents swearing and the revelation of personal information;[5]and moderators(along with veteran players) who police the game.[6]Nevertheless, the game has had a degree of criticism, including claims that it teaches consumerism[7]and that some players "cheat" to improve their status.[8] Club Penguin es un juego multijugador. El juego fue presentado al mundo en agosto de 2005 por la empresa de juegos Miniclip aunque tiene su propio sitio web. Fue creado por la empresa New Horizon Interactive y lanzado el 24 de octubre de 2005 y actualmente Disney Company es la dueña del juego, fue comprado el 1 de agosto de 2007.
Mundos virtuales
Pendiente de análisis
Proyectos
Realidad Virtual
Virtual world
3D Web
Immersive Internet
Virtual goods
Opiniones
Opinión ¿Es cierto esto? Gartner Inc. afirma aquello, alegando que mundos virtuales como Second Life carecen de un publico determinado, "un mundo virtual no puede pretender abarcar a todo el publico de la red", es el pensamiento que maneja Gartner al comparar a Second Life con otros mundos virtuales como BarbieGirls.com o Habbohotel que van dirijidos a un tipo especifico de cosumidor. "Las empresas tienen que empezar a pensar cuál es la estrategia para su mundo virtual, es decir, que se incorpore su estrategia de Internet y fusionar sus dos dimensiones, las paginas web y el mundo 3D. " El proposito de la presencia de un mundo virtual no es sustituir al «mundo 2D», sino complementarlo", dice Prentice. La verdad es que Gartner no quiere decir que los mundos virtuales no serán utilizados ya más , no, todo lo contrario pues en 2012, Gartner estima que el 70 por ciento de las organizaciones habrán establecido sus propios mundos virtuales privados y predice que estos mundos internos tendrán un mayor éxito debido a la disminución de las expectativas, objetivos más claros y delimitaciones especificas". Cómo muchos sabemos Gartner a asesorado algunos mundos virtuales de poco exito, debido a aquello muchos afirman que el decir que el "90% de los mundos virtuales caerá dentro de 18 meses", y que sobre todo Second Life es uno de ellos; solo es un mal analisis de Gartner o que este corresponde a otros intereses.
Eventos