Mobile Traffic Sources Updated Regularly
by
Vianney Settini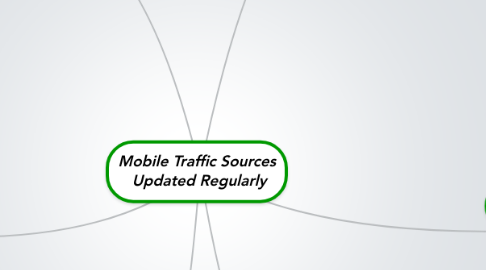 5.0
stars -
6
reviews range from
0
to
5
Ad Exchange/Misc.
All other mobile traffic sources. Those include ad exchanges, large publishers with their own ad platforms, chinese adnetworks etc... Ad exchanges put in direct relationship publishers and advertisers.
Ad exchange
Chinese Adnetworks
Facebook mobile Ad
Soon ;)
You can promote through Rovio apps (Angry birds)
You can buy traffic through traffic apps
Blind ad networks serve a high volume of advertising mostly from independant mobile publishers. Affiliates cannot know where their ads are published. Nonetheless, many of them offer the ability to target by content categories.
Top Countries: US, ID, UK, CA, SA Reknowned for its European traffic it offers a user-friendly platform.
Top Countries: US, UK
Adnetwork owned by Google. It is one of the largest one in the world with traffic worldwide including a very large amount in the US. You can target iOS and Android platforms but no Blackberry and Windows phones can be targeted.
Top Countries: ID, IN, US, UK, VN Notes: £ currency Not the most user-friendly platform. It nonetheless has some outstanding traffic worldwide.
Advertisments through push notification function of Android phones only. Target: US Android
Top Countries: IN, ID, US, NG, ZA Tips: create sub accounts for the following categories: general, dating, gambling and adult. Campaign planner: http://partner.buzzcity.com/campaignplanner.php
Brazilian Adnetworks specialized in LATAM
Top Countries: US, ID, VN, UK, ZA
Worldwide traffic but specialized in Asian one.
Advertisements through push notification function of Android phones.
All traffic is Android & iOS which is geared towards performance advertisers.
Top Countries: ID, BR, IN, US, CA
Top Countries: US
It's an Ad Network specialized in the African market.
Top Countries: IN, CA, US
Premium Ad Networks
Premium ad networks focus on a limited number of prestige publishers. Mainly for brands.
Only in Spain
It's mainly US traffic and other top countries are UK, KP and JP.
Premium blind ad networks can offer at least one of two options. The first one is the ability to target by publisher and to create publisher blacklists. The other option is the ability to pay extra to access premium content which is often only available on a CPM model.
Top traffic in US & Commonwealth traffic Tips: you can pass dynamic parameters in your subid to obtain targeting info on carriers, handsets, creatives...
Top Countries: US, ES, DE, IN, BR Tips: Best in German speaking countries Campaign planner: http://www.mobfox.com/advertiser-performance-trafficstats
Good reputation in Latin America & US
Caption
Ad network provides traffic breakdown to advertisers
Highly used: beginner friendly
Hover over logo icon to get more information
Orange font: Ad network has a self-serve platform
Tested by MobPartner
Suggested verticals
Keyword Ad Networks
Keyword ad networks provide a platform to buy keyword-based traffic on both search engines and third-party content.
You can buy keywords on Google search and third-party Google partners.
You can buy keywords on Yahoo and Bing