If You Don't Eliminate This Habit, You Will Never Grow
by Danny Forest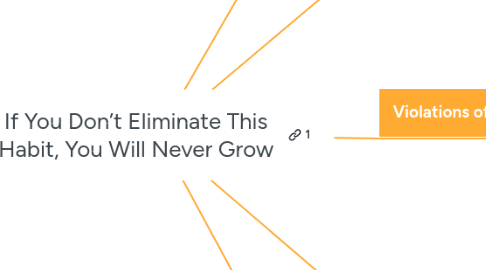 1. Discovering the Truth
1.1. Most people celebrate too early.
1.2. Wait until the job is done
2. Don't Celebrate Until the Job Is Done
2.1. Most people have a mental release when something good happens to them. The tendency to celebrate too much is a habit.
2.2. Small victories along the way are good, but the winning the war is imperative.
2.3. Do not let the small victories get in the way of the bigger ones.
2.4. Stop giving up what you really want for what you can have in the next few moments.
3. Violations of the Rule
3.1. Most people do not like doing the consistent work that leads to success.
3.2. So the first taste of victory is a welcome justification to stop doing the work.
4. Sell the Trophy
4.1. An ancient Spartan warrior won the equivalent of the modern-day Olympics.
4.2. The day after the competition, the warrior sold the trophy. And then kept training.
4.3. Be focused on your own internal barometer of success.
4.4. Do not let the celebration of any victory distract you from the bigger picture.
5. Consistency Is The Only Skill That Matters
5.1. Consistency will turn into excellence.
5.2. Celebrate when the job is done. Take care of your business and move forward.
5.3. It is not about the celebration. It is about victory.