The Only Things You Should Say "Yes" to to Become the Person You Want to Be in Life and Business
by Danny Forest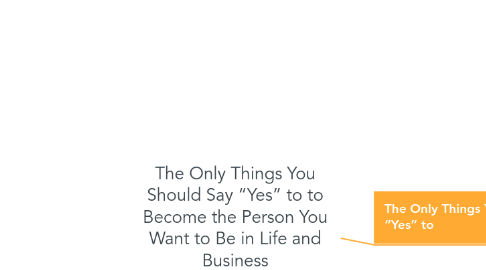 1. The Only Things You Should Say "Yes" to
1.1. Only say "yes" to things that work towards your chief aim.
1.2. While it may sound selfish at first, it really isn't if your chief aim is not selfish in nature.
1.3. Define your chief aim
1.3.1. It's a requirement if you want to succeed in anything. You need clarity and self-awareness.
1.4. Whenever you're presented with a choice of saying "yes" or "no", refer back to your chief aim and ask yourself this question:
1.4.1. Does that work towards my chief aim?