MITE 6330 - Tang Yuk Ha, Cha (2011871856)
by
Cha Tang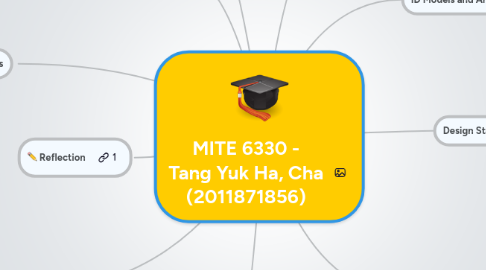 0.0
stars - reviews range from
0
to
5
MITE 6330 - Tang Yuk Ha, Cha (2011871856)
Design of Learning/Instructional Products
Learning Technology Product
Context for Development
E-Learning Design
Learning Technology Project Stages
Session 1
Session 2
Session 3
Session 4
Session 5
Session 6 and 7
Session 8
Group Assignment
Share information
Project proposal (Draft)
Analysis Questionaire
Learning objectives and outcome
Gantt Chart
Flow chart
Design
Storyboards
prototype
Evaluation prototype
Project proposal (Competed)
Additional Resources
Look for more information
Mindmap
Software / Tools
ID Models and Analysis Stage
Instruction Design Models
Learning Theory
Learning From Technology
Design Stage 1
Define a Goal(s)
Conduct Instructional Analysis (Performance,Task, Content Analysis)
Analyze Learners and Context
Write Performance/Learning Objectives
used to guide the design process by describing precisely what the targeted learners should be able to do on completion of the learning experience.
Develop Assessment Strategy
Develop Instructional Strategy
Arrange Instructional Events
Develop a set of Flowcharts
Design Stage 2
Develop a set of Flowcharts
Develop Storyboards
Write design specifications document
Project documentations often includes a Project Design Specifications
Review of key LTD frameworks
A structured Courseware Package Design
Developing and Evaluating a Prototype
What is a prototype?
Design
Prototype Evaluation
Some name to look for....
Web 2.0 Learning Technologies
What is Web2.0
Collection of Web2.0 sites
Blogs
WiKi
Social Bookmarking and Social Repositories
RSS Feeds and Aggregators
Podcasting
Social Networking
web as a platform
Mobile Web2.0