Palma High School
by
Julie Reynolds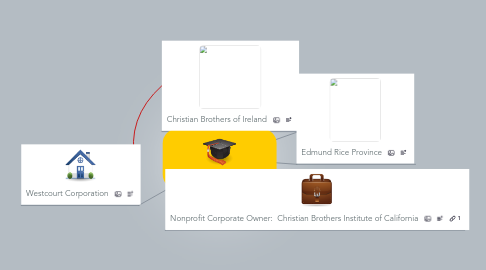 0.0
stars - reviews range from
0
to
5
Christian Brothers of Ireland
The "parent" organization for Christian Brothers in North America, based in Illinois. Joining with its "brother" organization, the Christian Brothers Institute Inc. of New York, the Irish Christian Brothers declared bankruptcy in 2011 in the wake of numerous sex abuse lawsuits. One of those lawsuits names Palma's corporation as a defendant. In addition, claims by several former Palma students alleging sex abuse by a teacher in the 1980s have been added to the list of creditors in the bankruptcies.
Westcourt Corporation
Nonprofit that owns real estate. Palma president Brother Patrick Dunne was its registered agent in California. Westcourt's official address in Chicago is the same as the Christian Brothers of Ireland. This corporation bought and sold Acacia Streets properties from and to Palma during the past few years.
SOURCE: California Secretary of State http://kepler.sos.ca.gov/cbs.aspx Data is updated weekly and is current as of Friday, March 30, 2012. It is not a complete or certified record of the entity. Entity Name: THE CHRISTIAN BROTHERS INSTITUTE OF CALIFORNIA Entity Number: C0308265 Date Filed: 08/26/1955 Status: ACTIVE Jurisdiction: CALIFORNIA Entity Address: 919 IVERSON STREET Entity City, State, Zip: SALINAS CA 93901 Agent for Service of Process: PATRICK D. DUNNE Agent Address: 919 IVERSON STREET Agent City, State, Zip: SALINAS CA 93901
Edmund Rice Province
The Christian Brothers' mid-level organization for Western North America, it has been known by many names over the years. It was once headquartered at Palma's campus and grounds in Salinas.