You Are, Or Will Become What You Act
by Danny Forest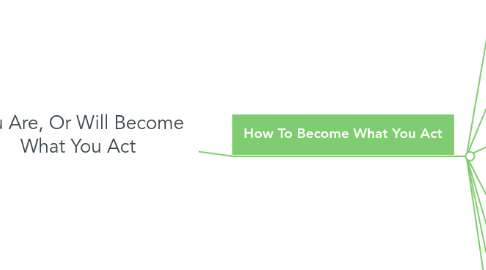 1. How To Become What You Act
1.1. Picture who you want to be.
1.1.1. It doesn't have to be a real person. It can be a set of skills and qualities you want to acquire.
1.1.2. Or things you want to remove from your life, like a bad habit.
1.2. Then act like that person. That vision. Act consistently.
1.3. Deconstruct the behaviours, starting from the end.
1.4. How did that person get there? No one gets somewhere from luck only. Trace the steps. Be precise.
1.5. Act it out. Every step of the way.
1.6. Without you realizing it, you will become it.
1.7. People will realize before you. Read the signs.