THE UNDESERVED REWARD
by TAMANNA LAMBA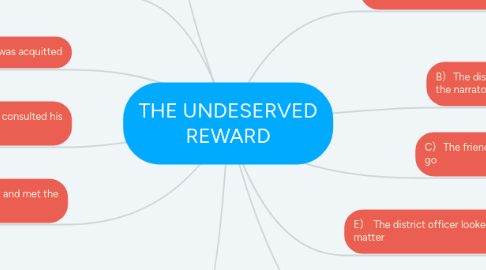 1. J) Baldev and his son came to the narrator's house with gifts.
2. H) Baldev's son was acquitted
3. E) The district officer looked into the matter
4. A) The narrator forgot about Baldev and did not talk to the district officer.
5. I) Baldev cto meet the narrator after forty five years.
6. D) People thought that the narrator could get favours from the district officer
7. F) The narrator went and met the district officer
8. C) The friends advised the narrator not to go
9. G) The narrator consulted his friends
10. B) The district officer asked the narrator to meet him
11. abc