WEAR A DIFFERENT HAT INCLUSION ACTIVITY
by Kristalyn S.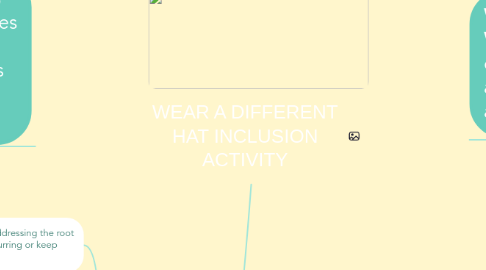 1. WHITE HAT DIRECTIONS What are some past trends or practices that have addressed gaps in reading achievement?
1.1. ELLP
1.2. Online programs such as Achieve 3,000
1.3. review of the same instruction after school rather than truly intervening based on student need. Small group is 12 students, not 3-5.
1.4. 95% Group
1.5. Heggerty lessons, 95% group activities.
2. RED HAT DIRECTIONS What are your feelings and/or gut reactions to how educators have addressed gaps in reading achievement?
2.1. majority of solutions not addressing the root cause of why gaps are occurring or keep widening
2.2. Learning how to read is one of the top priorities of educators; however, systemic approaches to addressing reading gaps have been harder to implement and maintain.
2.3. There's good intentions and I have seen increases in rigor and expectations. However, would like to see consistent, targeted, small group instruction.
2.4. Sometimes Educators will fall back to what they have always done, instead of attempting to implement strategies that they have never engaged with before.
2.5. They keep doing the same thing and expecting different results. Many seem unwilling to incorporate s
3. BLUE HAT DIRECTIONS What steps and processes have you taken or implemented to address gaps in reading achievement?
3.1. Using a diagnostic assessment to target instruction.
3.2. learn strategies to add to my tool chest
3.3. Administering assessments and using results to plan systematic small group instruction.
3.4. Engaging in a cycle of intervention that addresses multiple areas of need.
3.5. Assessment first
3.6. assessment drives instruction
4. Dread...if we can't teaching students how to use pictures to guess instead of phonics