all the steps you need to take when answering a phone call.
by Heyle Tapia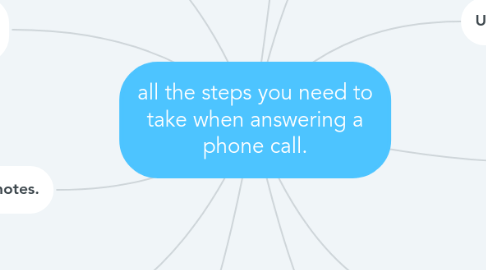 1. Speak clearly
2. Introduce yourself immediately.
3. Answer a call before the phone rings 3 times.
4. Actively listen and take notes.
5. Use the speaker only when necessary.
6. Use appropriate language.
7. Be cheerful.
8. Ask before putting someone on hold or transferring a call.
9. Be honest if you don't know the answer.
10. Consider your volume.
11. Check and reply to voice messages.