david Cameron. david cameron appoints secutarys of state based on their expertiese and their loyalty to the partyand to him. The Prime Minister himself does not have any departmental responsibilities
by scarlett uttley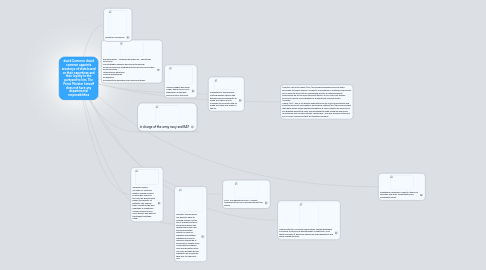 1. in charge of the army navy and RAF
2. phil hammond. Strategic direction on: operations Personnel The Strategic Defence and Security Review Defence planning, programme and resource allocation Defence policy International Relations Nuclear programme Acquisition Parliamentary business and communications
3. Ministry of Defence.
4. Overall budget £39.46bil a year. there are 40,000 employees in the RAF and 35,000 in the navy.
5. inspectories. the defence vetting agency checks the background of applicants to make sure there are no criminals or terrorists and to make sure they are leagal in the uk.
6. Andrew Lansley secutary of state for health. andrew lansley is aiming to improve the NHS by giving more power to patients so patients can choose thier consultant gp and hopitalhe is creating a cancer drugs fund so more people can get the treatment that they need.
7. minister: Simon Burns MP Reports back to andrew lansley. simon burns claims that he is going to improve the health and social care bill by raising the quality of care for patients and getting patients involved in desision making he is going to try create more competition between NHS and private clinics. The NHS budget will go sraight to GP's because they are 'on the front line'
8. NHS. £105Bilion per year. 2 million employees. the NHS is envied across the world.
9. Health autority Yorkshire and Humber. works with west yorkshire to focous on health issues in that area. so in west yorkshire it would be things like drug addiction and work related injuries.
10. Heathcare Comission. inspects the NHS facilities and staff. investigates any complants made.
11. Counter Terrorist Check (CTC) for people employed in posts with proximity to public figures, access to information or material assessed to be of value to terrorists or unescorted access to establishments assessed to be at risk from terrorist attack. A CTC does not allow a person access to or knowledge of protectively marked assets. Security Check (SC). this is for people who get acess to secret information and sometimes secret information. Developed Vetting (DV) this is for people who have acess to top secret infomation. A small number of clearances are granted where the risks are managed through follow up work and monitoring. We call this activity "Aftercare". We also process Aftercare for all MOD clearances that are granted normally.