Online Design Studio
by
Tyler Hayes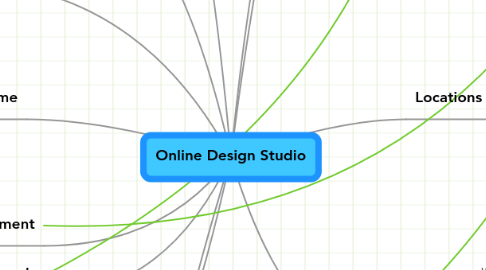 0.0
stars -
0
reviews range from
0
to
5
Online Design Studio
Prospecting — An X amount of prospectors getting out there (be it virtual or physical) to get new clients.
I would go with a name that doesn't screen 'Freelancers!' or 'scattered all over the place, panic!'. More like a normal company name. This will sound more professional and comfortable to the clients. Or at least, that's my take on it.
We need to have people (on staff) that know their way around the legal mumbo-jumbo. For client contracts, freelancer contracts, who's to blame when things go wrong, etc.
Head office
What exactly is it?
Local offices
Are offices necessary?
OK to include employees' former portfolios as part of the company's work? Would be able to attract clients better this way.
HR
Who knows how to train?
Who is an acceptable employee?
Who knows how to hire?
Proposals
Who secures work?
Locations
Minneapolis
Dallas
Las Vegas
Seattle
Memphis
Washington DC
Seoul, South Korea
Name
The Independent Collective - yeah Hernan!
Freelancers Unity (FU) - um wat
innovativegraphics.com / freelancercreative.com / freelanceragency.com / pioneerfreelance.com / studiofreelancer.com / freelancerearth.com / freelanceearth.com/ earthfreelancer.com /
freelancerarmy.com / freelancerlegion.com / freelancerrevolution.com / revfreelance.com
Payment
Invoiced through head office
Legal
Website
Typical portfolio, about page(s) and more. A blog to show what the group is doing (and show bits and pieces of it's advanced online system, for example) to show off how good we are :)
Support (ticketing) for both clients, as-well as Freelancers.
Forum-like platform for the Freelancers to discuss, talk, meet and befriend one another.
Sign-up system (Which only opens at certain times) for potential new freelance members.