How does religion affect the lives of its followers?
by Ramona Countryman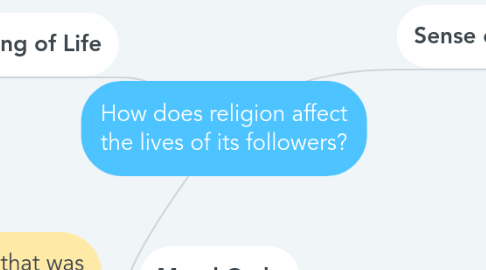 1. Sense of Belonging
1.1. they have to follow a sertain way to live
2. Moral Code
2.1. is the standard of right and wrong that was established by their god
3. Understanding of Life
3.1. An individual's religion involves not only a set of beliefs, but also an involvement in a community of like-minded others. ... These differences influenced the sufficiency of a belief system to construct life meaning.