USING THE PASSIVE
by Regina Yuen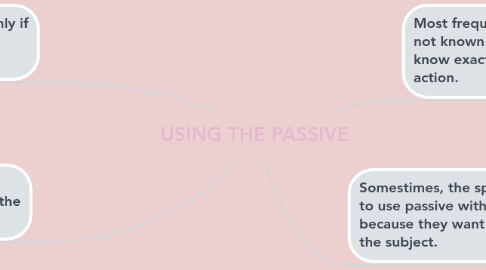 1. Most frequently used when it is not known or not important to know exactly who performs an action.
1.1. The table was made in Europe.
1.2. That bulding was destroyed in 1889.
2. The by-phrase is included only if it is important to know who performs an action.
2.1. Harry Potter novels were written by J.K Rowling.
2.2. The window was broken by the thieves
3. If the speaker knows who performs an action, usually the active is used.
3.1. My father worked until midnight.
3.2. Lana did her homework already
4. Somestimes, the speaker chooses to use passive with the by-phrase because they want to focus on the subject.
4.1. These foods were cooked by my mom.
4.2. This house was built by our grandfather.
4.3. Those pictures were taken by John.