The Chishti and Jerrahi Orders of Sufism were shaped by the Beliefs, arts, religion and environment in which they matured.
by
Jackson Henry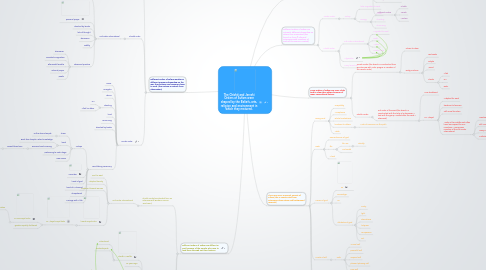 0.0
stars - reviews range from
0
to
5
Different orders of sufism are extremly different depending on where they originated.(this branch is from 2 informal interviews with members of each of the groups i visited)
Jarrahi Order
Turkey, later migration to west, Energy, Music, chanting, drumming
Chishti order
sufi order International, Migrated to west, Dzikr, Arabic, Poetic roots
Afganistan
Many branches
Some orders of sufism are more closly tied to Islam than others because of many sociocultural factors.
Jerrahi Order (this branch is constructed from an interview with John spague, a member of the Jerrahi order)
Closer to Islam
Daily practices, Tas beads, Fatyha, Wierd, chants, Allah, Hu, Dzikr
Chishti Order
sufi order of the west (this branch is constructed with the help of a discussion i had with the group i visited after the Dzikr i observed), Less traditional, Pir Valayat, Adapted for west, treatment of women, Still more like islam, "Sufis in the middle east often have less respect for SOI members"-Anonymous member of the Sufi Order International, members visited, not accepted as Sufi, still consider themselvs sufi, many not islamic,, Catholic,, Buhdism, ect.
Being Kind
Hospitality
Acceptance
whole heartedness
kindness to others, Mark of someone on the path
Adab
Dzikr
Remembrance of god
fikr, fikr asir, Silently, On breath
Aloud
names of god
99
Parvardigar
Hu
Attributes of god, Purity, lgiht, eternalness, holyness, compassion, ect.
Levels of self
Nafs, Animal self, peacefull self, inspired self, pleased pleasing self, Pure self
Experiential
" Sufism is the difference between tasting the honey and seeing the honey"
"sufism is a way for individuals to have a personal relationship with god" -Barbara Jeanne Tomlinson
Different orders of sufism worship in different manners depending on the way they believe one becomes closer to God. (this section is entirely from observation)
Mevlevi(from personal knowledge)
Whirling dervishes
Chishti order
Sufi order International, Quiet, personal prayer, directed by leader, lots of thought, discussion, subtlty, Observed practice, discussion, Directed imagination, Ellemental breaths, Internal prayer, Wazifa
music
energetic
dance
chanting, Hu, Allah ho akbar
loud
Drumming
directed by leader
Hand taking ceremony, 4 steps, There, To the divine temple, back, Back from temple, retain knowledge, Recieve head covering, Kissed three time, By each teacher and intiate, Welcoming to each stage, New vision, mountain, hand of god, hand of Muhamad, Sheapheard, Mariage with Allah
Chishti Order(constructed from an interview with Barbara Jeanne Tomlinson)
Sufi Order International, First to west, Adapted heavily, treatment toward women, hazrat Inayat Kahn, Pir Vilayat Inayat kahn, Pir Zia Inayat Kahn, Introduced younger generation, gender equality furthered
Jerrahi (constructed from an interview with Johnathon Sprague)
Sheikh Muzaffar, introduced, Kindred spirits
25 years ago
Lex Hicksan, Many religions, Sufism, Haj, Budism, Christianity
Shakah Fariah, Some Turkish practicioners object, Shakah Amina
Women leaders in america
General info
Leader, of entire order, Sheik, Shakah, Pir, Local, Regional Leader, Personal, Center leader, Personal guide
Initiates, Mureed, Dervish
Initially derived from Islam
Different orders, Chishti, Jerrahi, Mevlevi