Religion affects the lives of its followers by...
by Pa Paw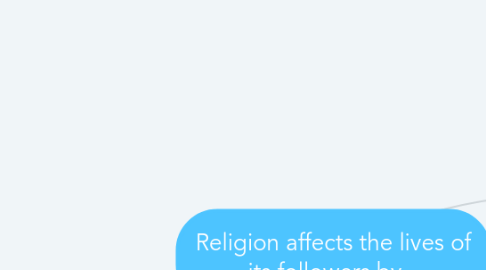 1. Understanding of life: People who religious have higher self-esteem and better psychological adjustment than people who aren't.
2. Moral Code: The moral restraint agency acts is reactive and suppresses and censors "immoral" actions or thoughts.
3. Sense of belonging: Depending on where you live, religion may also make you feel better about yourself by making you feel part of your larger culture.