Religion affects the lives of its followers by...
by Gianna Peerman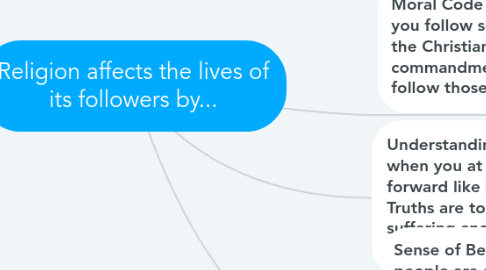 1. Moral Code means when when you follow something like how the Christians follow the ten commandments and sometime follow those and obey.
2. Understanding of Life is how when you at told things straight forward like how the Four Noble Truths are told that dying is very suffering and being born is suffering.
3. Sense of Belonging is like if all people are altogether and do the same thing like Muslims have to all do the same thing on a daily routine.