Requiring 18 year old Cambodian youth to undergo required military service for 2 years
by Mith Rat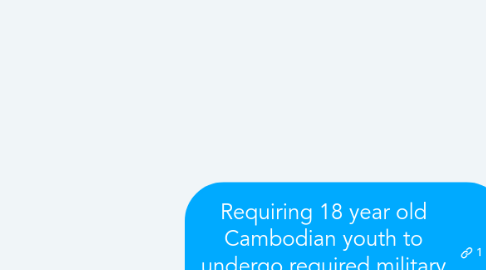 1. Global perspective
1.1. This will be beneficial because some country might be interested in sending army equipment to help improve our army training skill.
2. Local Perspective
2.1. this is a good idea because people will able to learn to protect themselves from any danger at all cost.
3. National Perspective
3.1. The Government thinks The more people that will serve in the army the more safe and secure that country is.
4. My Perspective
4.1. I Think its great to serve in army at the age of 18 because i can defend myself from any of situation.