Religion affects the lives of its followers by...
by Jordyn Gowdy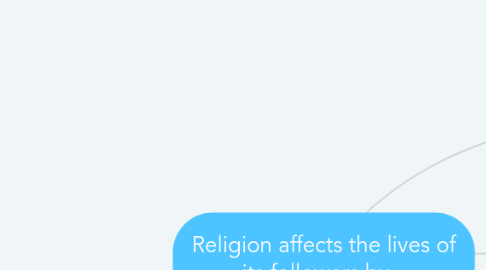 1. Peaceful Coexistence
1.1. A religion that has no other gods to rival your one God (Judaism), that can then lead to peace above all, and no wars between people.
2. Moral Code
2.1. If someone were to say that they were apart of Islam, there is something called The Five Pillars of Faith, and those are basically the 5 tasks that a Muslim must preform.
3. Sense of Belonging
3.1. A follower of the Christianity religion sees the goal of making it to heaven as something that they need to accomplish, but in order to accomplish such a goal they understand that there are some very strict rules that they are required to agree to, such as they need to show mercy.