Lefebvre 2
by Ng Jia Suen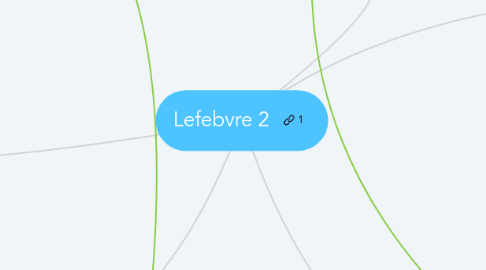 1. HDB: Designing for Life
2. Issue Smart Technologies will be featured in newer designs. :Owners can choose to design what they wish to have plus subscribe to advance tech such as central cooling system.
3. Future of HDB living will be smart and sustainable、
4. TKS Interview on 'of Spatial and Mindset Change'
5. Issue: To nurture a kampung spirit, HDB will seek residents' suggestions to design and build their preferred shared spaces such as void decks.
6. Cities and rural areas can be combined together to form Rurbanization.
7. focuses on community participation to share public spaces.
8. Integrating different facilities for the young and old.
9. HDB: Designing for Life
10. Live Well (comfortable, convenient and support a healthy lifestyle)
11. Live Smart (convenience through smart applications and technology)
12. Live Connected (play an active role in shaping public spaces).
13. Issue: Seeks to engage residents to shape the environment together by designing homes that enables residents to Live Well, Live Smart, Live Connected.
14. Spaces should be experienced through all the senses. "Not text but textures".
15. Dead Spaces can become lively inside out.
16. Issue: People from different walks of life can come together regardless of their social status.
17. Monuments give spaces a special meaning and personality of its own.
18. Spaces should be inclusive of everyone and not limited user type.
19. All spaces have voices of their own.
20. Rurbanization- reimaging the city and the countryside as a single organic whole.
21. Future HDBs
22. Issue: Users get to experience how life is like in the olden days of Singapore through an app that comes with write-ups and old photos.
23. Singapore Bicentennial: Take a walk down AR trail to experience Singapore's past
24. Issue: Photos and words are no substitute for life-sized forms and spaces. One cannot walk around or into the building in these photographs
25. Conserving Urban Heritage
26. A reflection of larger shifts in society towards a more engaged citizenry and recognition that the authorities do not have a monopoly of wisdom.
27. Conserving Urban Heritage
28. The iconic black and white bungalow is so called because the timber structures, windows and doors of these standalone houses are painted black and white while the infill plaster panels are white.
29. Issue: Materials in the Spaces will speak for the space and help to mold the characteristics of the space
30. Conserving Urban Heritage
31. Legend
32. Point
33. Issue: Mr Lee Kuan Yew does not have much concerns to monuments as much as ideals like rules and moral values. Values that help to create a strong community which brings out the voices of Singaporeans as one.
34. Issue with examples
35. Articles extracted
36. TKS Interview on 'of Spatial and Mindset Change'
37. The current environment of Singapore is known for being more cold and not humane. By changing the current environment to be more focused on interactions and people becoming more humane will introduce identity to the spaces.
38. Values qualities will speak the space
39. Issue: To remember the hardships and commemorate the founding fathers, a special founder's memorial will be built. This gives the space a patriotic personality.
40. Relations- Arrows in green : Similarity Arrow in blue: Contradiction Arrows in Orange: Articles extracted
41. Issue: Shaping the environment to introduce identity to the space
42. Issue: The founder's memorial will reflect and strengthen a sense of belonging, why Singapore is worth striving for and how to build a harmonious and successful Singapore for future generations.