NZTA Remix Competition - Safer Journeys for Teens
by
Helen Baxter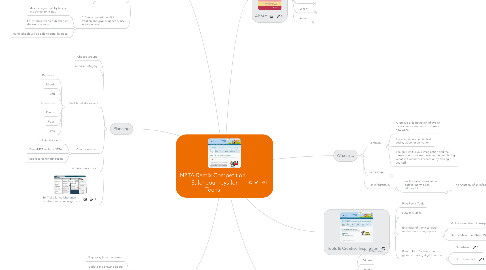 0.0
stars - reviews range from
0
to
5
Created by the Convenor of Judges,  Helen Baxter of Mohawk Media with an overview of the NZTA Remix Competition.
Choose Groups
Choose Category
Sketch out storyboard
Beginning
MIddle
End
Characters
Events
Place
TIme
Choose sources
Collate Resources
One MUST be from NZTA
Keep records for attribution
Choose tools to use
1. Schools must select their competition (Auckland, Rural or other)
2.Select Category for Entry
Data Detective?, Data Mashup, Infographic
Storytelling?, Creative Remix, Literary Remix
Both?!, Infographic
Can enter as many times as you want, in as many categories as you want, Use a separate entry form for each, Can only enter in one competition pool.
3. Plan it, Make It, Publish it
Using at least one creative asset or dataset from NZTA, Creative Commons materials or DIY
4. Use it in School
Collect Evidence
5. Enter competition - link to creation and give evidence of use in your school
Must be signed off by teacher and school principal.
Entry forms will be published at the website soon.
Rural schools will be able to enter by post.
Free Remix Tools
How to Guides
Examples of remixes, data mashups and infographics
Guide to remixing Shakespeare
Stop a Mate from Biking Without a Helmet, Legend!
Free to Mix: An educators guide to reusing digital content
Slideshare
PDF download
Where?
New Zealand Transport Agency
Education Portal
What?
NZTA competition for Year 9 - 13 secondary students with a theme of 'Safer Journeys for Teens'., Education Portal Newsletter, Printable .pdf poster
One creative assets or dataset must be from NZTA
Three Competition Pools, 1. Auckland schools (schools in the Auckland Council area), Theme of Safer Motorway Journeys for Teens, 2. Rural schools (schools defined by the Ministry of Education as being rural), 3. All other schools with year 9 - 13 students (including schools with other year levels)
Prizes, three sets of prizes to be won, One for each competition pool, $10,000 of vouchers of the school's choice, $2000 towards the supervising teacher and some students presenting at the International Conference on Thinking 2013 in Wellington., $500 vouchers for 5 students
Categories, 1. Creative remix, using images / video / music / animation, 2. Data mashup, an infographic made from NZTA data, 3. Literary remix, based on the works of Shakespeare
When?
Open now!, Gives time to plan, make, use and show success/learning, Entries open September 1st, Entries close October 31st, Start now!
Who?
Helen Baxter - Convenor of Judges
Judges, Esther Casey, Development Specialist at National Library of New Zealand., Services to Schools, Jane Hornibrook, now Community Manager - DigitalNZ, ex Creative Commons, Paul Brislen, TUANZ, Telecommunications Users Association of New Zealand, Fiona Rigby, Content Manager - Digital NZ, Project Manager - Mix and Mash, Anne Costa, Deputy Principal of Wellington Girls College, eLearning Facilitator - Wellington LOOP
What are the judges looking for?, No disaster scenarios!
a remix?
A remix is a combination of two or more creative elements to make a new work.
These elements can be text, audio, video, or animation.
The only limit is your imagination and the permission to use each element, either through Creative Commons licences or by making it yourself.
a mashup?
A data mashup is where two or more datasets are combined to show something new,
an infographic?
an illustrated explanation of data is known as an infographic., The Anatomy of an Infographic
NZTA Websites
Videos
Images
Data
Other NZ Content
DigitalNZ Prezi, Finding Reusable Content for Safer Journeys for Teens, Thanks to Esther Casey
Digital NZ Search
National Library - NZ Road Safety
Creative Commons Resources
Ten Sites to find Creative Commons Content for Teachers
Step away from the screen
Back to the drawing Board
Words
Search Digital NZ
Images
Share collections, Pinterest
Look at Mix and Mash Supreme Winners
2010, An Opal Dream Cave
2011, A Grandmother