WASTE TYPES
by Samiyah Beary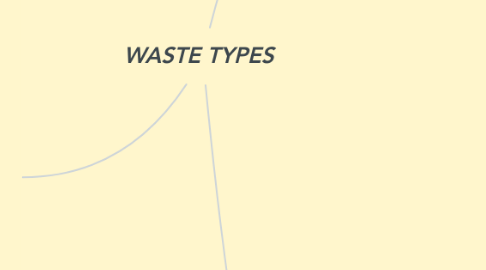 1. INDUSTRIAL
1.1. BRICKS
1.2. ROOF TILES
1.3. OTHER CONSTRUCTION/DEMOLITION DEBRIS
1.4. CONCRETE DEBRIS
1.5. WOOD
2. HAZARDOUS
2.1. Agriculture and Co.
2.1.1. fungicides and wood preservatives, insecticides, herbicides, rat poisons...
2.2. Household Waste
2.2.1. batteries, CFL bulbs, mercury thermometers, cosmetics, nail polish, and removers, household cleaners, and containers
2.3. Medical Waste
2.3.1. surgical items, wound dressing materials, needles, syringes, pharmaceutials
2.4. Industry And Co.
2.4.1. adhesives, latex and oil-based paints, paint thinners, solvents, used motor oil and oil filters, car batteries.
2.5. E-Waste (WEEE)
2.5.1. PCs, laptops, mobiles, TVs, fridges, thermostats, smoke detectors, VCRs, DVD/CD players, video cameras, alarm clocks, video game consoles...
3. MUNICIPAL
3.1. Paper
3.2. Biowaste
3.3. Metals
3.4. Plastic
3.5. Glass
3.6. Textiles
3.7. Bulky Waste