OVERLOOKED
by Reginald Mims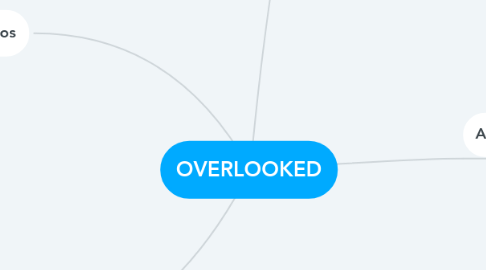 1. Rise of The Tomb Raider (2015):
1.1. Developed by Crystal Dynamics and Square Enix
1.1.1. The developers aimed to please the fans by creating a deep personal Lara Croft story.
1.2. Latest release of Tomb Raider sequel (2015).
1.2.1. The year 2015 was a really competitive time for games to be released. The simple fact that games like Call of Duty: Black Ops III and Star Wars Battlefront were released made it difficult to sale.
1.3. Soon to be released on PC and PS4
1.3.1. This will allow the game to be spread among other users that are on other platforms. The end goal is the game to get more recognition.
1.4. Storyline
1.4.1. Lara Croft story. Remake and Reboot from original game.
1.5. Only sold 1 million units in 2015.
1.5.1. This was a result of the game being sold in 2015 with a great line up of games. These games include Halo 5: Guardians, Fallout 4, and Forza Motorsport 6.
2. Army Of Two
2.1. 3 version released
2.2. Available on PS 3 And Xbox 360
2.3. end of same system Co-Op
2.4. Weapon variety and modifications
2.5. storyline
2.6. Possibly a move
2.7. comic books and novels
2.8. great game play
2.9. reviews from top gamers
2.10. Developed by EA Montreal
3. Hi-Rez Studios
3.1. Founded in 2005, Based in the US, Georgia
3.2. Top 4 Games: Smite, Paladins, Realm Royale, Rogue Company
3.3. Has continuously added to the games that they have published working towards quality instead of quantity
3.4. Were Pioneers
3.5. Has a high employee satisfaction with the company
3.6. Recognized as one of the top video game developers by Game Developer Magazine in 2012
4. Guerilla Cambridge
4.1. Has been around for 23 years. The company was founded in 1997.
4.1.1. Guerilla Cambridge has consistently put out games for decades. One of which (Medievil) has been remastered four times and given a 95% satisfaction rating in 2019.
4.2. What was originally "Millenium Interactive" became "SCEE Cambridge" after Sony purchased the company from CyberLife.
4.2.1. During this time as SCEE Cambridge, they produced three games within the first four years of the PlayStation one release.
4.3. Was finally renamed to Guerilla Cambridge in 2012
4.3.1. Guerilla Cambridge has remained obscure due to the consistent changes in ownership and re-branding.
4.3.2. Upon the name change guerilla Cambridge produced heavy hitters such as Killzone, rigs, and horizon zero dawn.