MAPA DE INGLES
by Felipe Lopes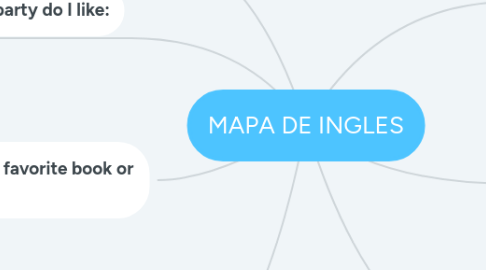 1. Favorite celebrity: Cristiano Ronaldo
1.1. He says we have to find the best because if we don't think like this we won't have ambition
2. Most useful object of daily life: Cellphone
2.1. With it we can do various things like study, play, work, talk to other people and among others
3. At home I have services:
3.1. Feed my animals, clean my room, set the table for breakfast, lunch
4. What kind of party do I like:
4.1. The parties I like to go to are the ones that have music, various foods and the people I like
5. What's my favorite book or movie:
5.1. My favorite book is The diary of a Banana because I find it very funny; It tells about his adolescence and school life
5.2. My favorite film is The Black Panther because it is a film that was very successful and I always liked the hero; He talks about a hidden city in Africa that has a hero and that hero wants to find out who killed his father
6. What I would change in my past:
6.1. I really wouldn't change about anything in my past because I'd change I might not be where I am now and I'd regret a lot and change something in my life
7. My best friend did not show up at a party that was very excited to go. What can have happend?
7.1. He may have fallen asleep and missed the schedule, he may have been left with no way to go to the party, he might not be as excited for the party as I am
7.1.1. What my best friend told me:
7.1.1.1. He said he didn't tell anyone about the party because he wasn't excited about the party and just wanted to stay home