DISTRIBUTION CHANNELS
by Mayra Alejandra Diaz Jara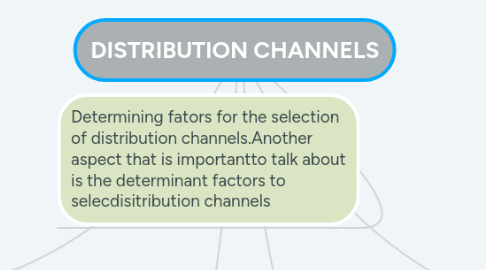 1. Determining fators for the selection of distribution channels.Another aspect that is importantto talk about is the determinant factors to selecdisitribution channels
2. MARKET: they could be people or organizations that have different tipe of needs to be satisfied of the products.
3. PRODUCT: they could be tangible or intangible and also, i could have a varietyof attributes such as, color, quality, brand,packaging and the price.addditionally, the client qualityof service could positively affect the.the mind of the consumer ofther peoplewho participate in the process.
4. INTERMEDIARIES:refers to those people or companies thata are placed between producers and the consumers or end usersas wholesalers, distributors and retailers.
5. COMPANY: se could organizations formed by people, goods, coramon goals and achievements for satisfy customers