Leadership and Decision-making
by Bizzle Hyper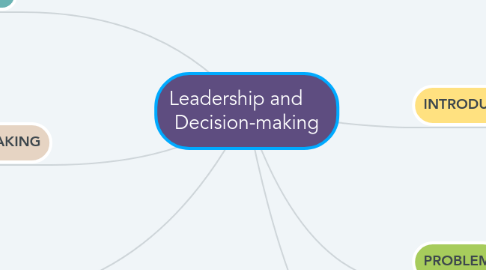 1. INTRODUCTION
1.1. The leader may be singled out as an individual contributor or failure, it affects all other organizational factors.
1.2. Leadership, is the process of inspiring others to work together to achieve a common goal in a given entity, it is an inevitable element of group dynamics.
2. PROBLEM
2.1. Ethical lapses in leadership and decision-making style are undermining society trust in schools and their leaders. In institutions like business and educational, people are known for their higher standard of moral behavior than their peers in political arenas.
3. LEADERSHIP
3.1. The process of influencing people to achieve a common goal. In any organizational setting, the leader is required to interact with followers on a regular basis and at the same time, listen and direct them towards success.
4. DECISION-MAKING
4.1. Claimed that human are guided by one of the four formal functions used when solving problems. These functions are: sensing which is a perception through our senses; thinking which gives us meaning and understanding; feeling which judges and assesses, and intuition which tells us about the possibilities in the future.
5. LEADERSHIP AND DECISION-MAKING
5.1. Leadership over human being. . is exercised when people with certain purposes mobilize, in competition or in conflict with others, institutional, political, psychological and other resources so as to arouse and satisfy the motives of followers.
6. RESULTS AND DISCUSSION
6.1. 1. Democratic-cum-Autocratic,. 2. Organizational goal 3. Subordinate assistance.