Getting up at 5 to go to the gym before work
by Jason Eichwald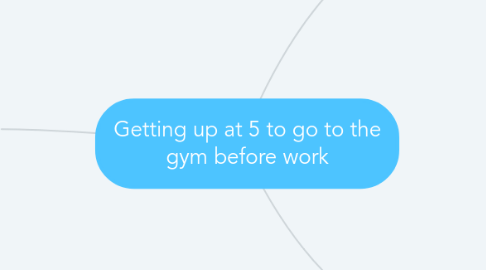 1. Action
1.1. Go to bed earlier so I dont have trouble getting up for work.
1.2. Have my smart light wake me up, along with music/have different alarms
1.3. Finding the motivation to go every single day that way it becomes a habit
2. Rewards
2.1. Having more time to do what I want after work
2.2. Getting in better shape
2.3. give myself 1 day off to sleep in
2.4. After each month, I finish, I will allow myself to treat myself to a cheat day or buy something I want.
3. Benefits
3.1. Not being tired when going to work afterwards
3.2. Having time after work to focus on school or other things
3.3. Getting it done won't make me worry about it after work
3.4. More energy going into work