Basics to be fit with or without exercise.
by Deepender Jindal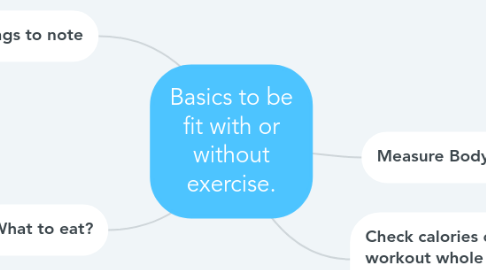 1. Check calories on total rest, no workout whole week or according to your daily routine.
1.1. If want to gain muscle then add 400 calories in regular diet.
1.2. If want to lose weight then cut 400 calories from regular diet.
2. Measure Body Mass Ratio.
3. Important Things to note
3.1. Drink 4 litres of water daily.
3.2. Meditate before any exercise to focus.
3.3. Chew food bite at least 30 times.
3.4. Drink water 45 minutes after meal.
3.5. Do one leisure activity a day for good mood.
4. What to eat?
4.1. Eat enough protein rich foods.
4.2. Eat green vegetables and seasonal fruits.
4.3. Eat healthy fats for ex. dry fruits, use good cooking oil etc.