What are the challenges of implementing self-managed teams effectively?
by Hema Shanmugam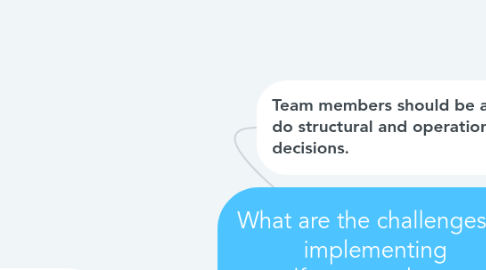 1. Need to operate without managerial supervision.
2. Everyone should take the blame if something goes wrong in the team as it is a shared leadership.
3. Not every individual will be able to adapt to flexibility and adaptability
4. Differences among team members might create complains.
5. Need to have trust and mutual respect among team members
6. It requires technical skills.
7. Team members should be able to do structural and operational decisions.