HOW TO REDUCE MY WATER FOOTPRINT
by Patel Ajab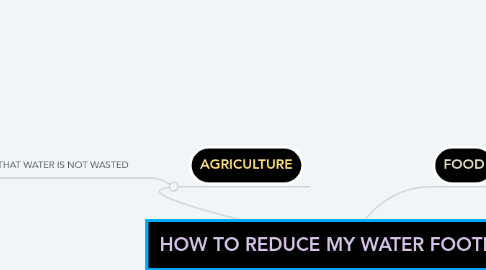 1. TRAVEL
1.1. WHILE TRAVELLING WE SHOULD CARRY SANITIZERS WITH US SO THAT WATER IS SAVED AS A LITTLE SANTIZER CAN CLEAN OUR HANDS BUT WE NEED A LOT OF WATER TO CLEAN OUR HANDS .
2. LIFESTYLE
2.1. WE SHOULD HAVE Outh BATH WITH A BUCKET AND NOT A SHOWER AS IF WE BATHE WITH A BUCKET WE WILL BE ABLE TO KEEP TRACK OF HOW MUCH WATER WE ARE CONSUMING .
3. FOOD
3.1. SUPPOSE I MAKE SOME BOILED VEGETABLES SO I CAN USE ITS STOCK TO WATER MY PLANTS . .
4. AGRICULTURE
4.1. WE CAN IRRIGATE THE CROPS WITH A SPRAY THAN WITH ANY OTHER THING SUCH AS A NORMAL PIPE SO THAT WATER IS NOT WASTED