THALIR BL. SOLANUS CASEY HOLISTIC WELFARE CENTRE
by THALIR VISIT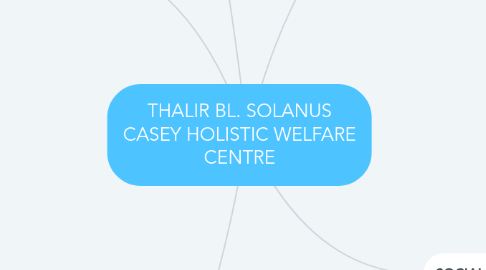 1. SPIRITUAL WELFARE
1.1. 1. Holy Week Online reflections in Tamil and English
1.2. 2.Online Retreats preached and Organised for Franciscans and other Religious Congregations – attended by 700+ Religious
1.3. 3,Sunday Reflections began in 5 languages -Tamil, English, French, Hindi, Sinhala and Periodically Bahasa and Filipino
1.4. 4.Feast of St. Clare: Novena Video Messages -Novena and Feast 10days (Aug 3-11)
1.5. 5.Feast of St. Francis Novena Video Messages Sep. 27-Oct 4)
2. SOCIAL WELFARE
2.1. Special focus on Corona Victims the marginalised: 1. Distribution of Food provisions to families. 2. Supply of immunity boosters 3. Medical Check up 4. Distribution of Homeopathic medicines-Arsenic album 30C, 5. Herbal and naturopathy medicines - Kabasura kudineer, 6. Distribution of Masks.7. Awareness sessions to villages and groups
2.2. Phase 1-Rural destitutes: and those in extreme poverty. 25 remote villages and hamlets with focus on widows, Primitive tribes, persons with disabilities.
2.3. Phase -2 Migrants who were stranded and unable to return back to their homes, about 700-1000+km. Settled 379 migrants from Odisha, working in Coimbatore Area.
2.4. Phase – 3: Parents of our Tuition centre Children in four villages with awareness trainings on preventions and protection
2.5. Phase -4 Transgenders We went to their settlements, gave sessions on Self esteem, distributed food provisions, medicines, masks etc.
2.6. Phase – 5: Cobblers jobless due to Corona and neglected due to caste discrimination. Food provisions and medicines
2.7. Phase – 6 Gypsies. No dwelling but living under trees, roadsides etc.
3. PSYCHOLOGICAL WELFARE
3.1. 1. Individual counselling, guidance undertaken by Fr. Tamil OFM.Cap Throughout the year
3.2. 2. Guidance and counselling to Children along with free tuitions
3.3. 3. Individuals, couples and families coming to stay at Thalir Centre for counselling and therapy .
3.4. 4. Online Counselling undertaken through zoom.
3.5. 5. Collaboration with CBCI Commission for Women for their General body meeting
3.6. 6. Collaboration with the Medical Students and Nurses
4. NETWORKING / Services
4.1. Online ministries reached out to Countries that participated So far: Americas: Argentina, Colombia, Brazil, Chile, Jamaica, USA, Guyana
4.2. Europe: Austria, France, Italy, Germany, Malta Africa: Uganda, South Africa, Tanzania, Malawi, Zimbabwe, Sudan, Ghana, Le Soto etc. South Asia-Pakistan, Nepal, Bangladesh, Sri Lanka.
4.3. South East Asia: Philippines, Vietnam, Malaysia, Singapore, East Timore, Thailand, Cambodia, Indonesia ,
4.4. Resource team: Franciscans - Franciscans: Capuchins of both Provinces of Tamil Nadu, OFM, Anglican Franciscans, OFS
4.5. Women Congregations FSJ, FMM, FCC, Other Religious Congregations: Jesuits, Salesians, SVD, CSSR, Good shepherd, Cluny and other women Congregations
4.6. Lay Experts: form all Religious background, Hindus, Muslims, Christians, University Professors, Auditors
5. HOLISTIC WELFARE
5.1. 1. Major Superiors on Leadership training to the Generals, provincials and counsellors – ( Sep. 7-11, Registered Participants 380)
5.2. 2. Motivational Training for Formators – Sep. 14-18, (Registered 480+)
5.3. 3. Programme for Religious Formees, Sep. 21-25 (more than 900+).
5.4. 4. Major Superiors Level – II: Oct. 5-9 (Participants-480)
5.5. 5. Skills development Programme to the Secretaries -I (Registered 350) October 12-16
5.6. 6. Programmes for Social Work Directors (270 pers.): Project Management and Fund Raising: Nov. 16-20
5.7. 7. Teachers and Parents – (1187 Pers.) Oct 19-21
5.8. 8. Level -II for secretaries : Nov. 9-13
5.9. 9. Mid life transition, open to all Religious (3-7 Nov) Total participants - 378
5.10. 10. Women to women Symposium on their Biological and emotional wellbeing – Dec 1 full day: (290)
5.11. 11. Teachers and Parents: (Level II) on Anger Management and EQ: Dec 1-3 (290 pers)
5.12. 12. Financial Management of Congregations, and Provinces (Dec 6-11) for Major Superiors and Procurators (270+)
5.13. 13. Financial Administration of Schools (Dec 14-18) For Principals, Correspondents (280+)