WHO AM I?
by Anant Garg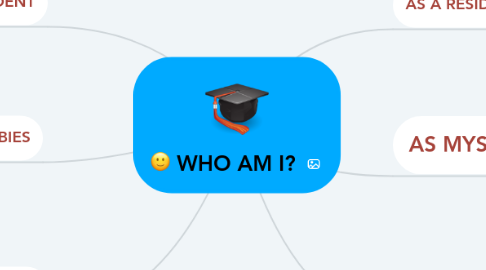 1. AS A RESIDENT OF MY AREA
1.1. I AM VERY FRIENDLY TO EVERY ONE
1.2. I NEVER DIRTY OR OBSTRUCT THE CORRIDOR OR OTHER PLACES
2. AS MYSELF
2.1. MY NAME IS ANANT GARG
2.2. I AM 18 YEARS OLD
2.3. I AM NOW STUDYING IN "UPES"
3. AS A STUDENT
3.1. I ALWAYS RESPECT MY TEACHERS
3.2. I LOVE LESSONS WHICH ARE TAUGHT BY OUR LOVELY TEACHERS
4. AS MY HOBIES
4.1. LOVE TO PLAY BADMINTON
4.2. LOVE TO PLAY GUITAR
4.3. TRAVELLING
5. MY STRENGTHS
5.1. OPTIMISTIC
5.2. HONEST
5.3. PUNTUAL
6. WEAKNESSES
6.1. UNDERCONFIDENT
6.2. WEAK VOCAL SKILLS
6.3. FRANK WITH EVERYONE