Main Themes and Concepts Covered in Unit 2
by Alicia O'Connor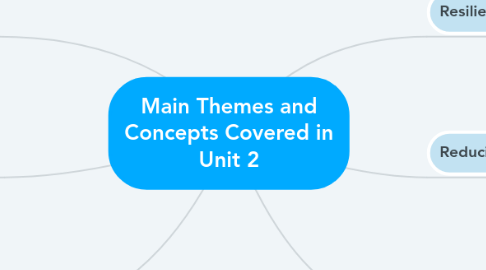 1. Resilience
1.1. Self worth
1.2. self control
1.3. Positive attitude to something in the face of problems.
2. Reducing Stress
2.1. Stress can hold you back.
3. Learning Agility
3.1. Have a helpful mind-set.
4. Physical Activity
4.1. Exercise is good for your physical and mental well-being.
5. Reflection
5.1. We reflect to understand what we can do to make life easier or improve something.
6. Unlearning Unhelpful Habits
6.1. Unhelpful habits such as procrastinating can hold you back.