STRESS - A force that acts on rock to change its shape or volume.
by Karyll Bongalos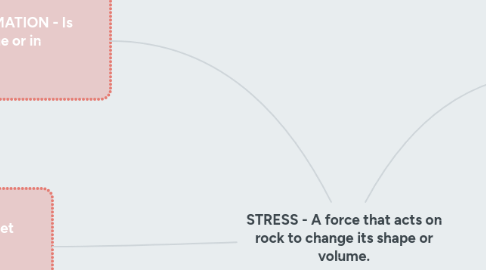 1. FAULT -Is a plane of dislocation where rocks on one side of the fault have moved relative to rocks on the other side. Strata on one side of the fault plane are typically offset from strata on the opposite side.
2. FOLDS - Are a result of ductile deformation of rocks in response to external forces.
3. STRAIN OR DEFORMATION - Is any change in volume or in shape.
4. SHEAR STRESS - Cause rocks to slide horizontally past one another such as along transform plate boundaries to produce extensive fault systems.
5. COMPRESSION - Refers to a set of stress directed toward the center of the mass.
6. TENSION - Refers to a stress which stretches rocks in two opposite directions.