Causes of the war in Afghanistan
by William Sherwood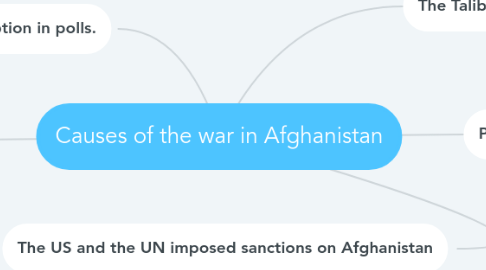 1. Policies of the taliban, includingless rights for women, and allowing safe havens for the militant group Al Quieda.
2. The US and the UN imposed sanctions on Afghanistan
3. The Talibans attack on America - 9/11
4. The political side - corruption in polls.
5. This paved the way for a violent insurgency. Things have remained unstable ever since.