Rabia and Czarina Mind Map Project
by Czarina Bien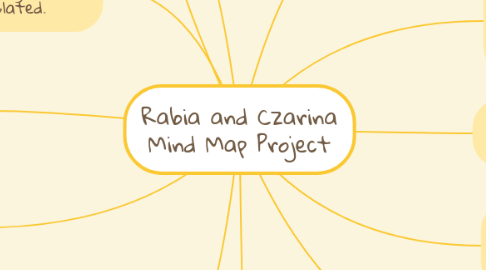 1. Automatic pens (with a click of a button it represents that you are tired; the pen starts to write itself.
2. App/device that can help the blind/with disabilities in their everyday lives.
3. Portable charger that is power energy saving.
4. 3D live characters from shows or movies (robots that look like humans)
5. Automatic mixer for mugs (mixes liquids when poured into mugs and when it's needed)
6. AC/fan/heater all in one that works automatically (turns on and off by itself) and adjust its own temperature according to the place.
7. A blue light blocking screen, screen protector for our devices such as our cellphones and laptops to protect our eye sights.
8. Water filter for water bottles to help lessen plastic waste.
9. Headphones that automatically translate any language when needed to be translated.
10. iPhone projector (the charger pocket is replaced with a pin that is a projector lens)
11. Physical audio books
12. Translating projector in any language you need in every part of a country when you go travelling or are newly visiting.