THE STROY ELEMENTS
by Javier Guzman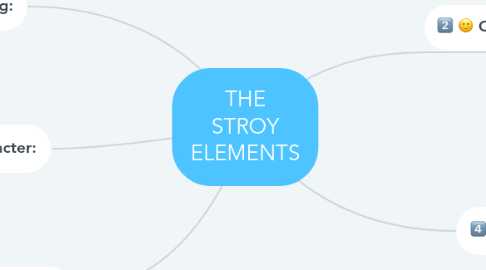 1. Conflict:
1.1. Challenge or problem: Drives the action of the story.
2. Plot:
2.1. Events: It's what happens in a story. Begins with a problem and ends with a resolution.
3. setting:
3.1. Time and place: It´s the physical location and the time the action takes place. It´s where and when.
4. character:
4.1. A person or animal: They are the who of a story.
5. theme:
5.1. Main idea: It's the 'message' of the story.