kalsifikasi sumber daya alam
by anissa Rahmadani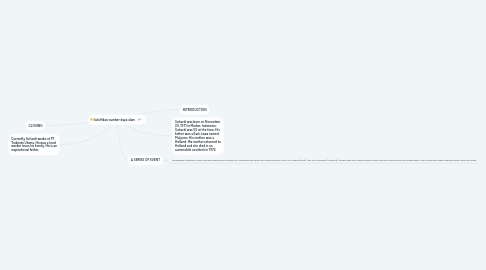 1. Suhardi was born on November 29, 1971 in Medan, Indonesia. Suhardi was 50 at the time. His father was a East Jawa named Mulyono. His mother was a Holland. His mother returned to Holland and she died in an automobile accident in 1972.
2. Currently Suhardi works at PT. Trakindo Utama. He was a hard worker loves his family. He is an inspirational father.
3. INTRODUCTION
4. A SERIES OF EVENT
4.1. Berdasarkan materinya, sumber daya alam digolongkan menjadi dua, yang dilihat dari bahan dasar pembentuknya, yaitu SDA Organik (hayati), dan SDA Anorganik (nonhayati). Sumber daya alam organik adalah sumber daya alam yang berasal dari makhluk hidup. SDA ini bisa juga disebut sebagai sumber daya alam biotik.
5. CLOSING