TEXTURE
by Emine Köknel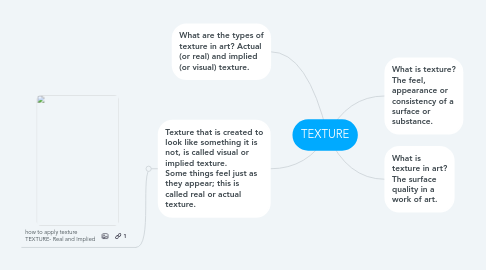 1. What is texture? The feel, appearance or consistency of a surface or substance.
2. What is texture in art? The surface quality in a work of art.
3. What are the types of texture in art? Actual (or real) and implied (or visual) texture.
4. Texture that is created to look like something it is not, is called visual or implied texture. Some things feel just as they appear; this is called real or actual texture.
4.1. how to apply texture TEXTURE- Real and Implied