The Connection with Sleep Apnea and Depression
by tiera altman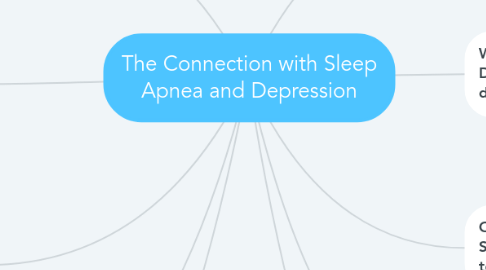 1. How does Sleep Apnea cause Depression?
2. What Links Sleep Apnea and Depression together as a mental disorder?
3. How does Sleep Apnea Keep you from a normal life?
4. Why does Depression have anything to do with a sleep disorder? How can Sleep Apnea make you feel hopeless?
5. What other health factors does sleep apnea cause other than mental health?
6. Other than your mind, What can Sleep Apnea do to the body long term?
7. Does Depression caused by Sleep Apnea affect your overall well being
8. Functioning with Sleep Apnea while having depression.
9. Treatments for having both connections.
10. Symptoms of Sleep Apnea and Symptoms of Depression