Information and Communication Technology (ICT)
by Bianca Castor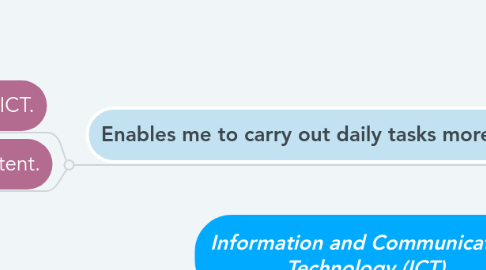 1. The transmission of basic skills and concepts that are the foundation of higher order thinking skills and creativity can be facilitated by ICTs through drill and practice.
2. Enables me to carry out daily tasks more efficiently.
2.1. Differentiation is made easier by ICT.
2.2. Thoroughly and creativity explore content.
3. The boundless connectivity and access to information at all times.
3.1. Easier to share with colleagues, admin, and parents.
3.2. Multiple access point.
3.3. Data collection is made easier.
4. Facilitating the acquisition of basic skills.