SEARCH ENGINES
by April Joana Villaflor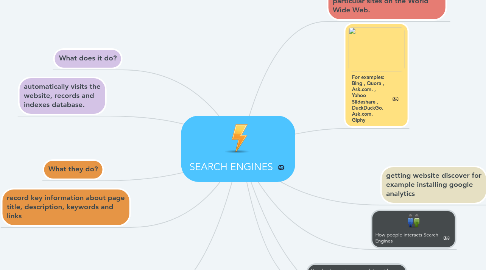 1. a program that searches for and identifies items in a database that correspond to keywords or characters specified by the user, used especially for finding particular sites on the World Wide Web.
2. For examples: Bing , Quora , Ask.com. , Yahoo Slideshare , DuckDuckGo. Ask.com. Giphy
3. record key information about page title, description, keywords and links
4. What does it do?
5. automatically visits the website, records and indexes database.
6. What they do?
7. is a service that allows Internet users to search for content via World Wide Web.
8. getting website discover for example installing google analytics
9. How people interacts Search Engines
10. User bad experience correlates with poor search engines performance
11. experience the need for an answer