L'uomo e il Volo: Tentativo di fuga o di superare le leggi della Fisica?
by Jasmin Pezeshk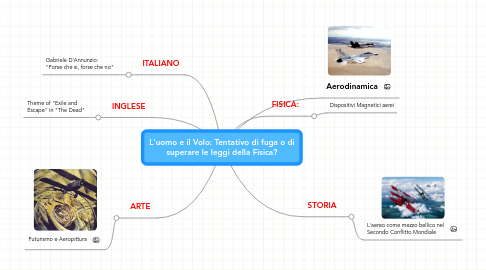 1. Aerodinamica
2. FISICA:
2.1. Dispositivi Magnetici aerei
3. ARTE
3.1. Futurismo e Aeropittura
4. INGLESE
4.1. Theme of "Exile and Escape" in "The Dead"
5. ITALIANO
5.1. Gabriele D'Annunzio: "Forse che sì, forse che no"
6. STORIA
6.1. L'aereo come mezzo bellico nel Secondo Conflitto Mondiale